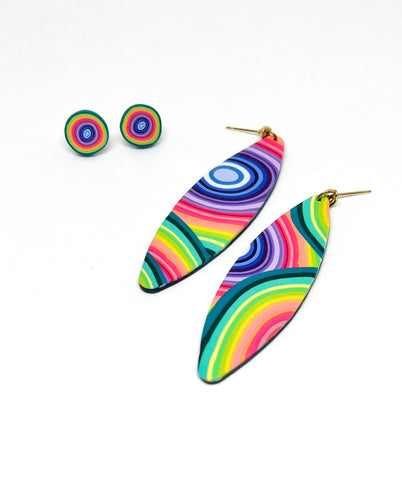 Monthly #studsquad and #BOLDsquad Subscription
The best of both worlds! Get both studs and big bold earrings every month! 
Every month, you will receive a never-before-released pair of Hillside Studio stud earrings, AND a pair of bold statement earrings! These earring styles will be EXCLUSIVE* to the #squad, so you won't be able to get these must-have designs unless you're on the squad! #squadgoals 
Subscriptions will be charged on the 15th of each month and will ship between the 16th and 21st. Studs will vary between large and small sizes, and cannot be substituted.  Subscriptions will automatically renew each month, and can be canceled anytime.  
---
We Also Recommend
---